Monarch Dental Clinic provide wide range of services.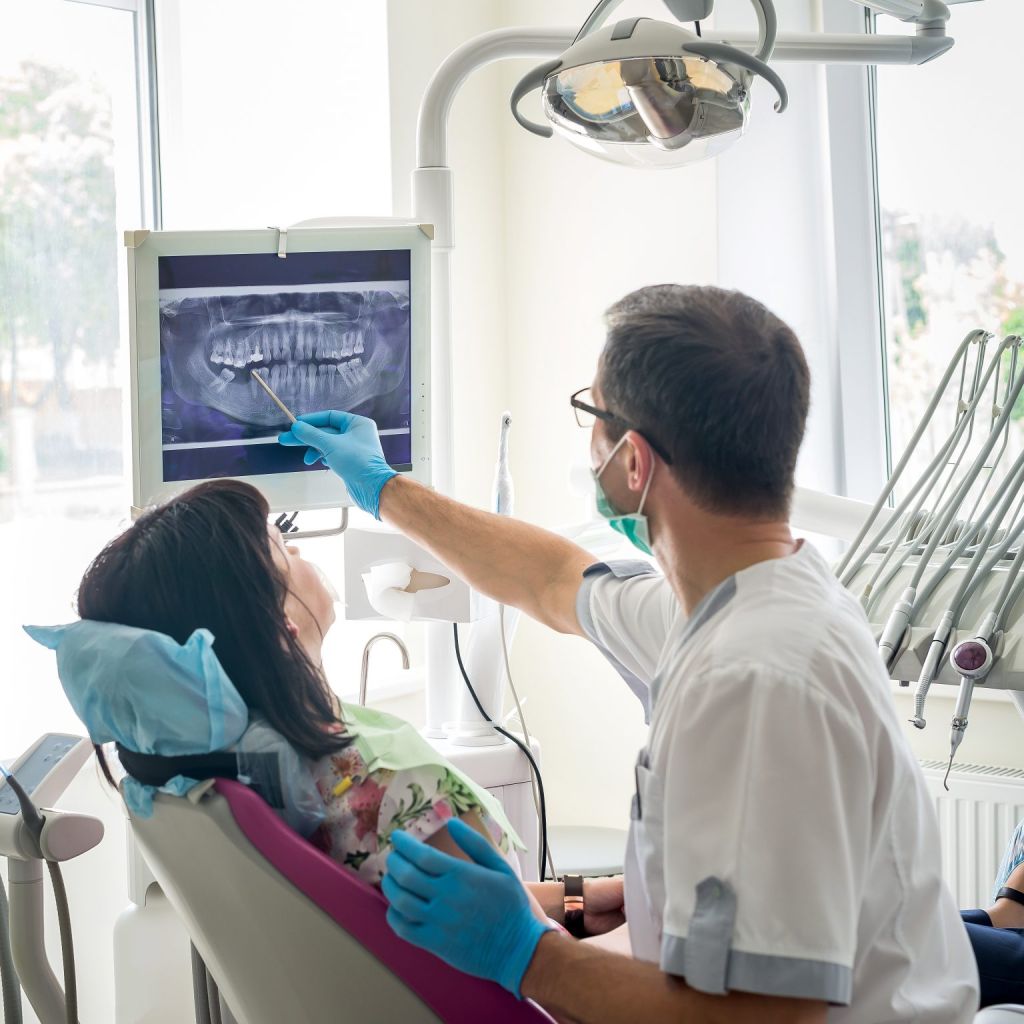 Ceramic crowns and bridges can be applied to natural teeth or implants. Aesthetic appearance and biocompatibility of ceramic crowns and bridges, their hardness, strength and other physicochemical attributes are very similar to natural teeth, making them almost ideal dental replacements.
Ceramic crown is a prosthetic dental replacement which, in its shape, colour and function completely replaces the natural crown of the tooth. We apply them in cases of extensive dental tissue loss, due to caries, and deteriorated tooth integrity due to numerous fillings.
Ceramic bridge is made if we want to replace one or more lost teeth without inserting an implant in the place of the lost tooth.
It consists of two or more bridge carriers – basically ceramic crowns in- between of which the body of the bridge is placed and connected. The body of the bridge consists of one or more elements depending on how many lost teeth are being replaced.
Keeping our teeth their whitest is a lot harder than it sounds. With all the coffee, wine, smoking and other foods that have the ability to stain our teeth on a daily basis, even proper maintenance sometimes leaves them a little lackluster.
Teeth whitening is an excellent way to restore the natural color of your teeth or even make them whiter than your natural color if you would like.
To accomplish the whitening of your teeth, we utilize a tray whitening system. This tray whitening system is completed in 2 steps. The first step is to make an impression of your teeth. With this impression, we'll craft you custom whitening trays that you can use over and over. Finally, you will take the whitening gel and put it in the whitening trays for a short period of time over a period of a few days. This often results in a whiter smile of 4 – 8 shades
Invisalign is a new system of straightening teeth without the use of conventional braces. A series of clear plastic aligners are utilized to create tooth movement. Moving teeth with removable aligners is not new. However, the computer program, which can generate a series of aligners with small changes is the new part. Invisalign is recommended for orthodontic situations with mild to moderate spacing or crowding. They are virtually undetectable, easy to use and comfortable to wear.